Here's What the ARS System Does
The ARS System collects reviews from all the important review sites like Yelp, Google Plus and Facebook and prominently displays them all right on your website!
Then it continues to check these sites and imports new reviews on a daily basis.
Now prospects and customers can see all your reviews from multiple sites all in one place! This is a huge time saver!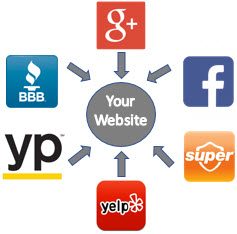 Getting More Reviews Just Got Easier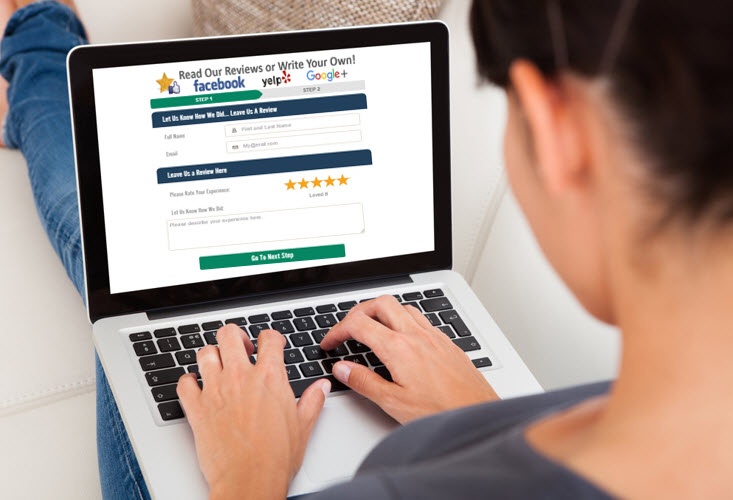 The ARS system makes getting more reviews easier by offering 2 easy ways of asking for reviews. The first is the review survey form that can filled out right on your website and works 24/7. Customers simply type in their information, select a star rating and press enter. No more long and confusing instructions needed.
The second is our built-in automated e-mail system where you simply add your customer's name and email and then send out a personalized review request. Want to grow your reviews even faster? Upload e-mails in bulk and send personalized review requests to everyone on the list
Special Thank You Page for Positive Feedback
After filling out the review form, happy 4 and 5 star customers are sent to a special thank-you page where a compelling video plays thanking customers for their feedback.
The video then encourages your customers to "cut and paste" their feedback and leave it on their favorite review site which are all listed right below the video. You decide which review sites to showcase.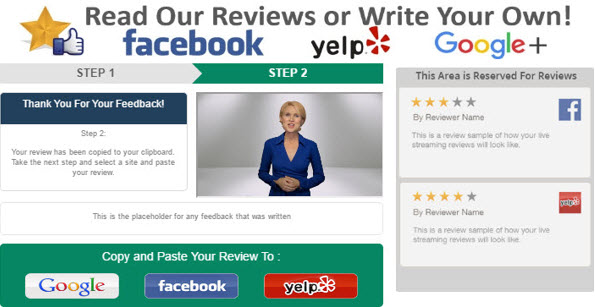 Negative Feedback Thank You Page Asks for More Details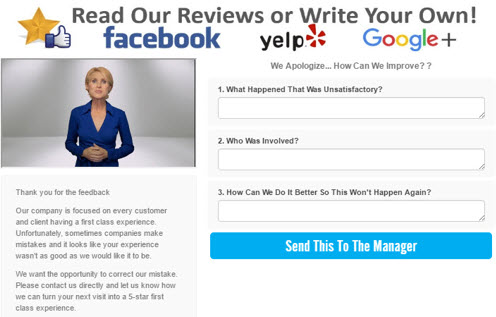 Customers that provide less than a 4-star rating are directed to special private survey page where they can send you more details about their experience.
Their input is then instantly sent to you via a private e-mail which gives you the opportunity to address the issue quickly and improve your overall customer service.
And their negative feedback is not made public until you decide to do so…if ever.
Have Questions? Need Pricing? Want to Schedule a More In-Depth Demo?
Just Fill in the Form Below and One of Our ARS Specialists Will Be in Touch Shortly.
* open territories still available