The Automated Review System Created Specifically for Hot Tub Dealers, Pool Builders and Sauna, Swim Spa Retailers
Our System Will Help You Get More 5 Star Reviews and Avoid Negative Ones!

According to the 2016 BrightLocal Local Consumer Review Survey:
84% of people trust online reviews as much as a personal recommendation
7 out of 10 consumers will leave a review for a business if they're asked to
90% of consumers read less than 10 reviews before forming an opinion about a business
54% of people will visit the website after reading positive reviews
73% of consumers think that reviews older than 3 months are no longer relevant
74% of consumers say that positive reviews make them trust a local business more
58% of consumers say that the star rating of a business is most important
After Reading These Stats, We Decided to Introduce an
Automated System of Generating, Marketing and Monitoring Reviews
Introducing the Dealer Automated Reviews System (ARS)…an amazing program that every business owner needs to improve, manage and market their online reputation using the awesome power of reviews and testimonials.
From what I've seen, most companies don't have a formal system in place to either ask for or promote reviews. As a matter of fact, most business owners and even great sales professionals get sick at the thought of asking for reviews, so they never ask, or they ask incorrectly.
And even though most every business at some point gets positive reviews, many owners don't realize the huge sales and profit potential they are missing by not having an active reviews marketing system in place.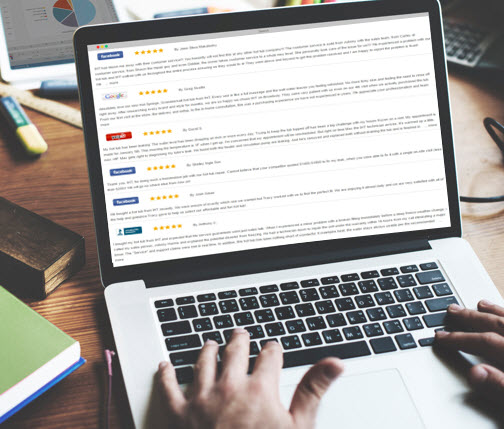 Traditional Ways of Asking for Reviews are Ineffective
Traditional ways that companies "ask" visitors to leave a review is just by adding a "Review Us" icon somewhere on the website. Although this is certainly "better than nothing," it is a very passive method and results are usually meager at best.

Review Site Roadblocks are Holding You Back!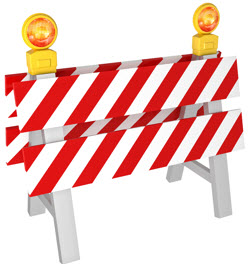 In addition, there are a lot challenges that your customers face and "road blocks" that many review sites set up making it even more difficult to get reviews published.  Here are just a few:
You need a g-mail account to leave a Google + review – this immediately stops almost all first time reviewers
Many websites send customers to their Google + page where the review link has been removed!
Sometimes positive reviews get filtered and are never seen, especially for customers leaving their 1st review – this is especially true on Yelp
In an effort to help customers, many sites provide a different set of directions and for each review site which can be intimidating and confusing.
For prospects searching out your online reputation before they buy your products and services, they have to visit multiple review sites, which can be very time consuming.
We Surveyed Our Clients to See What They Wanted
Before developing the ARS System, we asked our clients what they wanted and this is what they told us: 
Proactively gather feedback and reviews from customers
Alert them whenever someone left a review (good or bad)
Automatically thank customers for leaving positive feedback
Automatically respond to negative feedback
Automatically send follow up e-mails for people who don't complete the review process
Minimize negative reviews!
Provide customers easy access to a variety of review sites
Collect and consolidate reviews from multiple review sites
Improve online listings and visibility
Provide a reporting system with access to important stats
Work 24/7
Be totally automated so owners can focus on running their business not worrying about reviews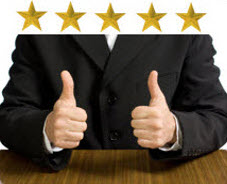 Wow – that was a long list, but I put my development team to work.  Not only did we get all that done, but we added even more features to enhance the power and functionality of the system.
Have Questions? Need Pricing? Want to Schedule a More In-Depth Demo?
Just Fill in the Form Below and One of Our ARS Specialists Will Be in Touch Shortly.
* open territories still available